Discover more from Granted
Adam Grant's newsletter on psychology and work, delivered to over 250,000 readers.
Over 277,000 subscribers
GRANTED: The 20 new books to read in 2020 and your highlights from 2019
January 2020
Happy new year! I'm often surprised to hear people say they're too busy to read. People who don't have time to read are people who don't make time to learn.
 
For your reading pleasure, here are the most popular Granted links of last year:
1. If Your To-Do List Is Making You Nuts, Start a To-Don't List (TED)
"If you want something done, give it to a busy person" means that the more productive you become, the longer your to-do list becomes. You need a to-don't list: a set of activities you permanently cross off your calendar. Here's mine.
 
2. The Art of Decision-Making (New Yorker)
We make too many career choices based on ambition over aspiration. Ambition is what we want to achieve. Aspiration is who we want to become. When deciding between jobs or organizations, ask how they'll shape your identity.
 
3. Why It's So Hard to Follow Your Passion (HBR)
A rewarding career is more about doing what's important to you than doing what you love. New evidence reveals that people who look for purpose are more successful in pursuing their passions—and less likely to quit their jobs—than those who look for joy. Enjoyment can fade. Meaning lasts.
 
4. Stop Trying to Raise Successful Kids—and Start Raising Kind Ones (Atlantic)
Too many cultures celebrate kids for the grades they get and the goals they score, not for the generosity they show. My wife Allison and I highlight that this is a mistake: kids raised to be kind end up becoming more successful in school and at work, and happier too. At family dinner, don't just ask kids how the test went and whether their team won. Ask them who they helped—and who helped them.
 
New from My Desk:

5. The Man Who Does Everything (The Tim Ferriss Show)
I get asked pretty regularly for productivity tips. I usually hesitate to go there; I don't think you can hack your way to doing high-quality, high-volume work. But Tim unearthed some strategies I didn't know I used—and taught me some new habits to test.

6. The 20 New Leadership Books for 2020 (LinkedIn)
Here are the new releases that have the potential to have a lasting impact on your thoughts and actions. The major themes include problem-solving, relationships, rhythms of work and life, identity, and happiness.

On a lighter note, my new favorite Venn diagram: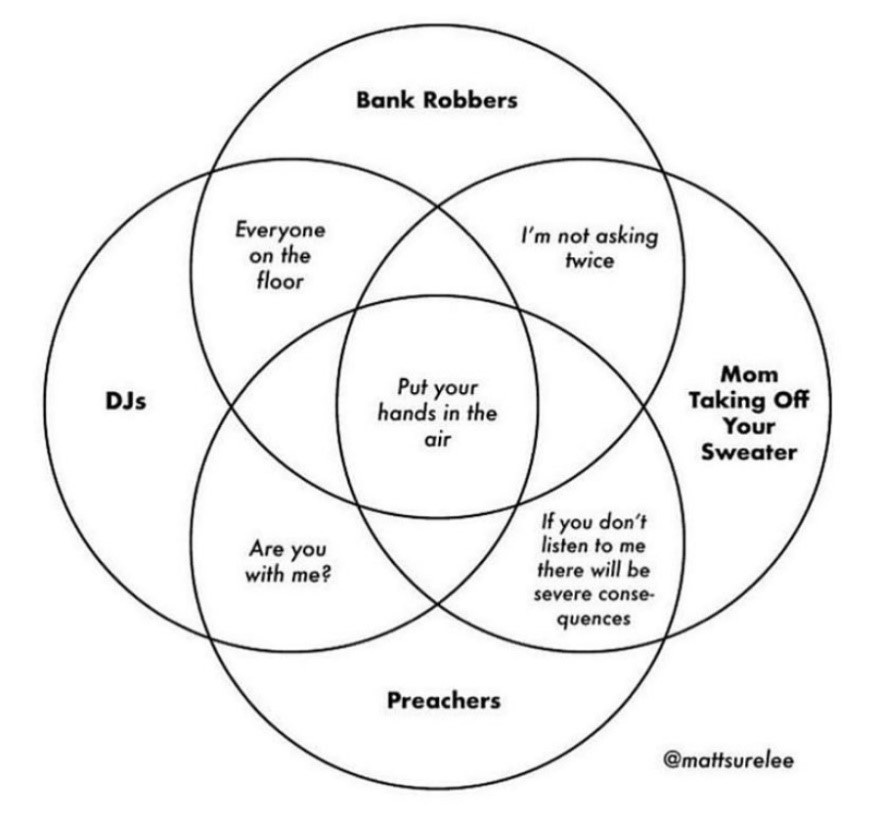 Cheers,
Adam
Adam Grant, Ph.D.
Organizational psychologist at Wharton, author of ORIGINALS, GIVE AND TAKE, and OPTION B, and host of WorkLife, a TED original podcast