Discover more from Granted
Adam Grant's newsletter on psychology and work, delivered to over 250,000 readers.
Over 277,000 subscribers
GRANTED: The Next Big Idea Club
Not long ago, I got together with three of my author friends—Malcolm Gladwell, Susan Cain, and Dan Pink—to start a new kind of book club. It's called the Next Big Idea Club, and I'd like to personally invite you to join us.

Every season, we send a box with the two books we've hand-picked as the most exciting new nonfiction releases of the quarter. We also build and share original e-courses and summaries for each book, and host online discussion forums where you can chat with fellow members, featured authors, and us. We donate 100% of our profits to The Future Project for students in under-resourced communities.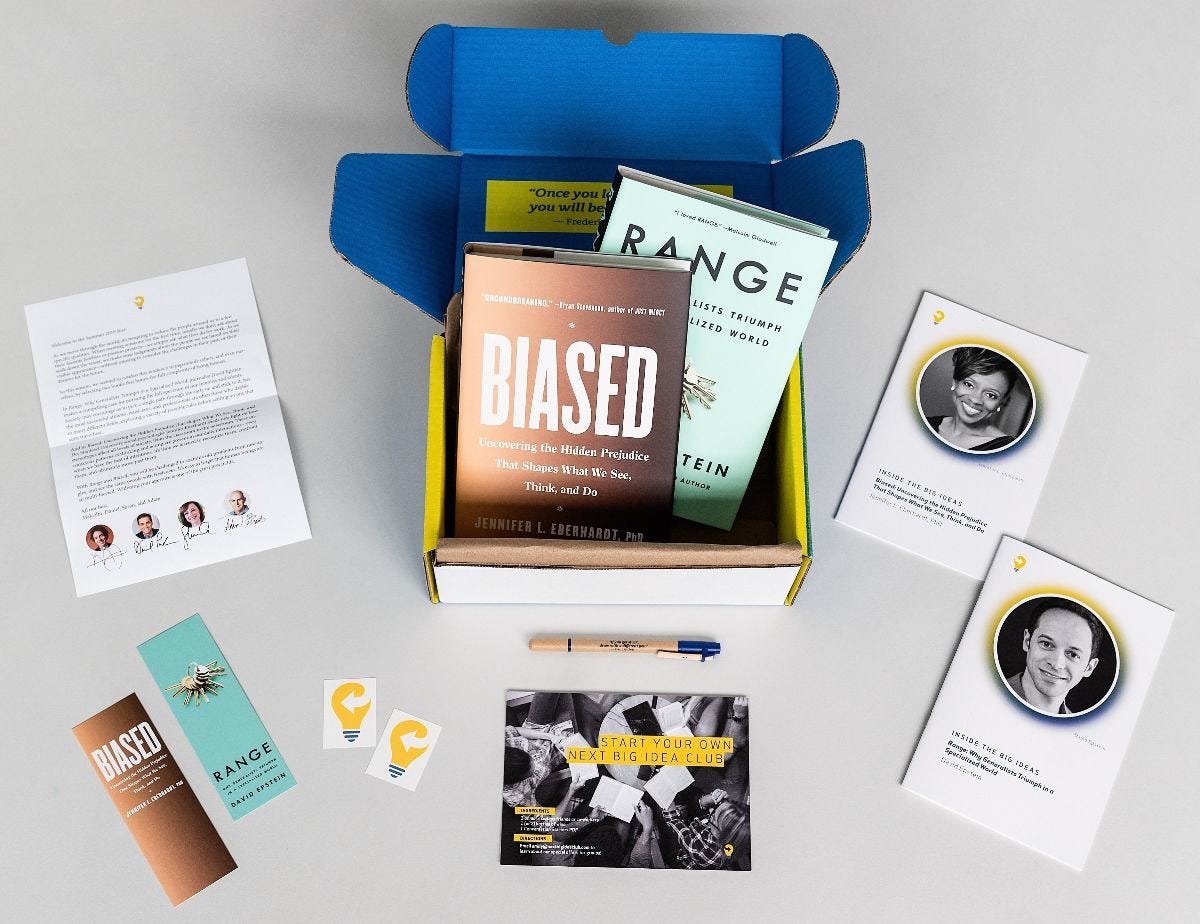 Our most recent selections are Range: Why Generalists Triumph in a Specialized World and Biased: Uncovering the Hidden Prejudice That Shapes What We See, Think, and Do.

For GRANTED readers, we're offering free access to the key insights from these two excellent books, plus introductory videos from each author. If you like them (and I think you will!) it would be great to have you join our growing community of curious, creative, and career-minded readers.

Hoping to see you soon,