Discover more from Granted
Adam Grant's newsletter on psychology and work, delivered to over 250,000 readers.
Over 277,000 subscribers
GRANTED: The creative power of misfits

After three blockbuster films in a row, Pixar decided to shake things up by bringing in an outside director, Brad Bird. He was told the movie he wanted to make was impossible: it would take ten years and cost $10 billion to animate. So he deliberately recruited a team of disgruntled misfits. And they made Pixar's biggest hit yet. It was... incredible.

Find out how in the kickoff episode of season 2 of WorkLife, where I take you inside Pixar and the U.S. Navy to learn about harnessing dissatisfaction as creative fuel.

Listen free now on Apple devices or other devices.

You can also read the transcript. For those of you who do podcast clubs—like a book club, only for podcasts—scroll down for discussion questions.

The best time to shake things up is not when you're struggling. It's when you're doing well: that's when you have the time, energy, and freedom to innovate.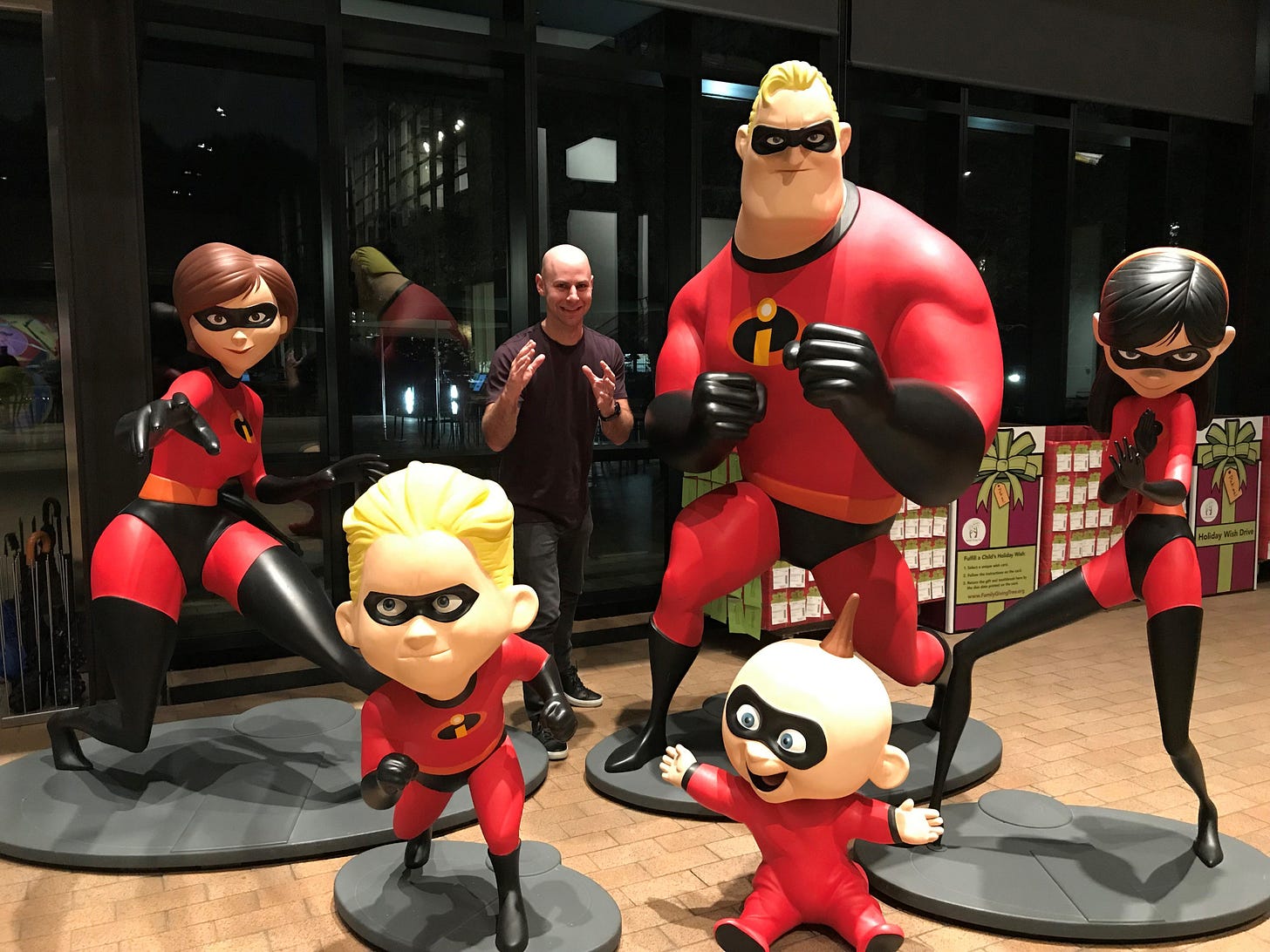 Cheers,
Adam
Adam Grant, Ph.D.
Organizational psychologist at Wharton, author of ORIGINALS, GIVE AND TAKE, and OPTION B, and host of WorkLife, a TED original podcast
DISCUSSION GUIDE: THE CREATIVE POWER OF MISFITS
1. Who are the outsiders inside your workplace, and how can you make sure they feel heard?
2. When things are going well, what can you do to avoid the fat cat syndrome?
3. What steps can you take to make sure that people are able to surface problems even if they don't know the solution?
4. If you were going to run Lisa Bodell's "kill the company" exercise, where would you start?
5. In your job, who are the people working in silos who might benefit from being in the same room—like the technical people and animators at Pixar?
6. Has anyone who lacks credibility ever doubted you—and if so, have you used that as motivation? How can you draw on that experience to position yourself as an underdog?
7. Who is your team's common enemy?
8. Who would you put in a rapid innovation cell—and which open-minded leader would you want to oversee it?
9. How do you know when you have a just manageable difficulty, rather than one that's impossible?
10. If there was a podcast episode about shakeups in your workplace, what insights would it highlight?