Discover more from Granted
Adam Grant's newsletter on psychology and work, delivered to over 250,000 readers.
Over 277,000 subscribers
GRANTED - How to stop listening to the loudest person in the room and harness laughter for creativity
April 2018
We reveal our goals through action but our values through attention. To find out what people value, pay attention to their attention.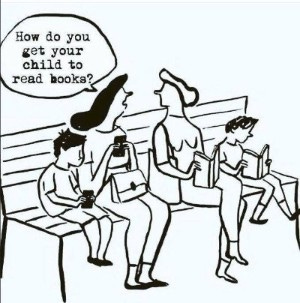 Here are some of the articles that captured my attention this month:
1. The Case Against Lectures
Students in classes with traditional lecturing were 1.5x more likely to fail than those with active learning. Lectures alone might be the worst way to learn. IMHO, every class should involve some experiential learning, peer teaching, and application of knowledge.

2. Why Our Brains Fall for False Expertise, and How to Stop It
In groups, we make the mistake of listening to the people who command the most airtime, instead of the ones who have the most expertise. One more time: we need to stop mistaking confidence for competence.

3. How Laughter Makes You a Better Worker
After watching a short clip of Robin Williams doing standup comedy, people were 20% more likely to solve Eureka problems. Laughter doesn't distract us from creative work. It can spark more flexible thinking.

4. What Self-Awareness Really Is (and How to Cultivate It)
To become more self-aware, don't ask why you're the way you are—that often leads to rumination. Instead, ask what situations bring out the best and worst in you, and what you can do to improve.
From My Desk:
5. The Key to Being More Productive Isn't What You Think It Is
To prioritize productivity and helpfulness, start every week with three things you want to get done and three people you want to help.

6. Coax Generosity Out Of Your Grumpiest Coworker
The biggest barrier to generosity isn't that people are unwilling to give—it's that they don't know who or how to ask. People are surprisingly generous when you make it surprisingly easy. As a step in that direction, I've cofounded a knowledge collaboration platform called Givitas.
Also: in the Next Big Idea Club, we're giving away signed copies of Originals to the next 300 people who join. Sign up here.

In other news, we've wrapped up Season 1 of my WorkLife podcast. You can listen to the episodes here or read the transcripts below:
And we just released our first bonus episode: a #MeToo panel that I moderated with Ashley Judd, Ronan Farrow, and Tarana Burke. Stay tuned for our second bonus episode with Malcolm Gladwell—and more from Wondering—next month.
Cheers,
Adam
Adam Grant, Ph.D.
Host of WorkLife, author of ORIGINALS and GIVE AND TAKE,
coauthor of OPTION B, and Wharton professor