Discover more from Granted
Adam Grant's newsletter on psychology and work, delivered to over 250,000 readers.
Over 277,000 subscribers
GRANTED: Revamping the election, bouncing back from failure, and why you shouldn't be yourself
June 2016
This month, learn who I'd like to vote for and when not to be yourself. Let's get started:

1. Sheryl Sandberg's Berkeley Commencement Speech
"You will be defined not just by the things you achieve, but the things you survive—and the person you become." An inspiring, profound, and courageous perspective on resilience (transcript here).

2. How to Teach Children That Failure Is the Secret to Success
Tara Haelle on how to nurture a growth mindset: interestingly, it doesn't help if your parents have a growth mindset. It's not about seeing intelligence as malleable; it's about teaching kids to learn from failure.

3. Can Reading Make You Happier?
Depends on the newsletter, I suppose. My college classmate Ceridwen Dovey shares her experience with bibliotherapy, and explains how reading fiction can lead us to treat others better—and ourselves better too.

4. Generalists Get Better Job Offers Than Specialists
Nicole Torres digs into a recent study in which people who specialized in their field received fewer and lower job offers than people with broader backgrounds, even though the specialists were typically higher-quality candidates. Punch line: even investment banks don't like hiring bankers.

5. Half of Your Friends Probably Don't Think of You as a Friend
It's surprising how many so-called friendships aren't reciprocal. My question for Cari Romm: can you invent a term for people in between acquaintance and friend?

6. Negative Psychology
A great post from Jim Coan on why scientific critics should replace snark with skepticism for the benefit of academics and the public alike. (And with some excellent examples of why more skepticism is needed, here's the incomparable John Oliver.)
From My Desk:

7. Unless You're Oprah, 'Be Yourself' Is Terrible Advice
In the age of authenticity, I think it's a mistake to search for your inner self and then express it to the outside world. I'd rather see you choose sincerity: pay attention to how you present yourself to others, and then strive to be the person you claim to be.

8. The Real Clue That a Candidate Would Make a Great President
A less-radical-than-it-sounds proposal to turn elections into a skill contest—and why I'm totally okay with candidates gaming the system.
Have a big idea but don't want the spotlight? New at TED: an anonymous speakers podcast. Nominate yourself, others, or Edward Snowden here.

Thanks for reading. I'll see you in a month—in the meantime, enjoy this frighteningly accurate depiction of how emails change over a career: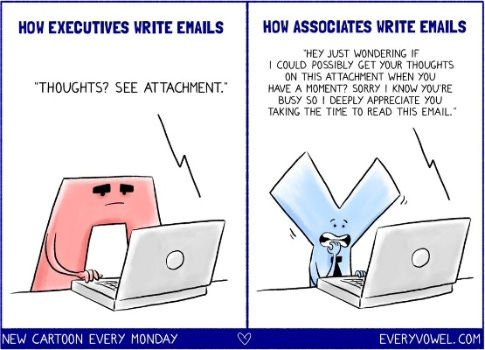 Cheers,
Adam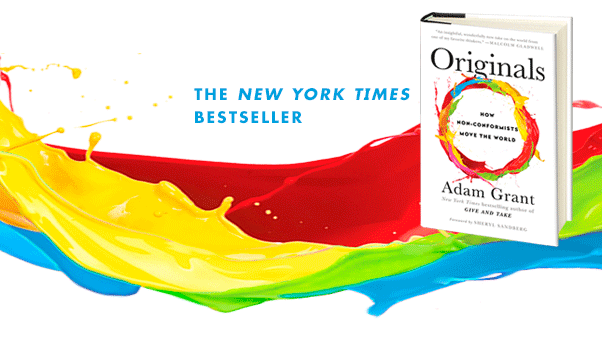 Adam Grant, Ph.D.
Wharton professor and author of ORIGINALS and GIVE AND TAKE