Discover more from Granted
Adam Grant's newsletter on psychology and work, delivered to over 250,000 readers.
Over 277,000 subscribers
GRANTED: Opening other people's minds—and our own
February 2016
My new book, Originals, comes out tomorrow. Here's a sneak preview of some of the evidence inside:
Your choice of Internet browser reveals something surprising about your job performance and commitment.

We think common goals draw people together, but in reality they often drive us apart. Your best allies might be people who share your methods, not your objectives.

To get better at predicting whether new ideas will take off, come up with a few of your own ideas right before you evaluate others' ideas.
I hope you'll check it out or share it with someone who might find it interesting. Now let's take a look at a few of my favorite recent articles:
1. The "Other Side" Is Not Dumb
Sean Blanda implores us to stop mocking those who don't share our viewpoints. When you disagree with others, he dares, you should "ask them to convince you, and mean it."

2. Can Your Employees Really Speak Freely?
Anonymous feedback is great... except when you consider all the ways in which it's kind of terrible. James Detert and Ethan Burris share tips for unlocking the valuable knowledge your employees might not be sharing with you.
3. Rich or Not, Entrepreneurs Are Happiest
In a study of 11,000 MBA grads, entrepreneurs ranked highest in overall satisfaction, even though nearly half were losing money. Elizabeth Blackwell discusses why that might be, and what non-entrepreneurs can learn from it.

4. Speed Reading Promises Are Too Good to Be True, Scientists Find
Read this slowly: speed reading doesn't work. The faster you digest, the less you understand. Speed eating, on the other hand...

5. How to Cultivate the Art of Serendipity
Pagan Kennedy recasts serendipity as something we do, not something that happens to us. Read on to hear her suggestions for how to encourage more happy accidents (that are anything but).

6. Five Myths About Our Habits
Wendy Wood reveals that it doesn't take 21 days to form a new habit, and that educating people doesn't do much to change their ways. "With habits, we learn not by learning, but by doing."
7. How to Get Girls to Stick With Science
Shannon Palus explains why it's less about having female role models or single-sex classes, and more about discussing the gender gap itself: "The issue isn't that women and other underrepresented minorities are uninterested in science. It's that science pushes them away."
From My Desk:

8. Your Most Creative Ideas Are the Hardest to Sell—But They Don't Have to Be
In this excerpt from Originals, I examine how one great question saved The Lion King from the cutting room floor. It reveals how we can ensure that what helps us generate creative ideas doesn't stop us from communicating them effectively.

9. How to Raise a Creative Child. Step One: Back Off
My latest op-ed explores how parents encourage kids to think differently. Hint: don't be a Tiger Mom or a Lombardi Dad. Practice makes perfect, but it doesn't make new.  
Finally, I leave you with this profound observation about the digital age: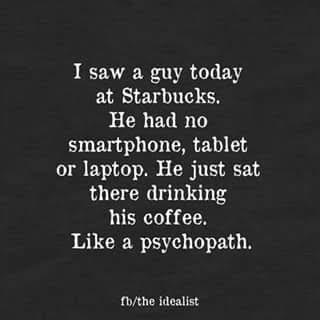 Cheers,
Adam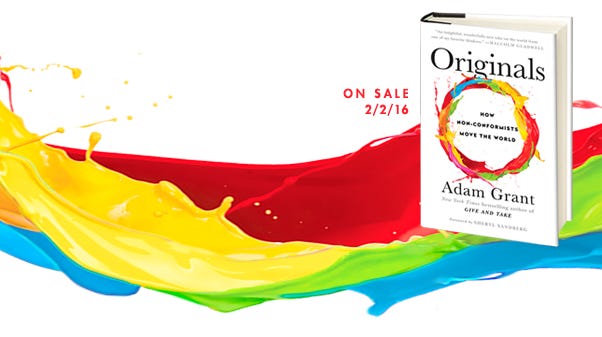 Adam Grant, Ph.D.
Wharton professor and author of GIVE AND TAKE and ORIGINALS